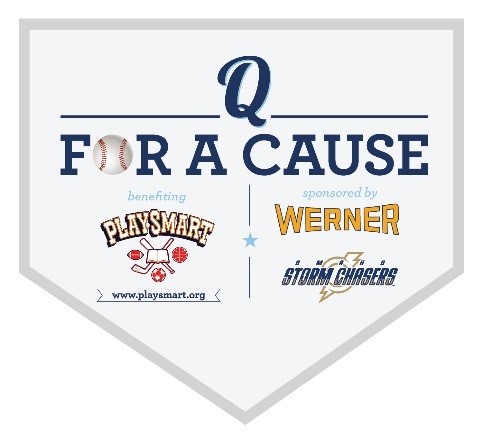 April 26-27, 2019
Werner Park
12356 Ballpark Way
Papillion, NE
(Suburb Southwest of Omaha)
Q for a Cause is a barbeque competition benefiting PlaySmart. PlaySmart is a 501c3 non-profit that creates life changing academic and athletic experiences for youth across the United States. Socioeconomic disparities often means that certain groups of youth do not have access to quality academic and athletic programming. PlaySmart works by donations and with volunteers to level the playing field by offering programming and leadership that foster positive youth development.
In Omaha, key partnerships with Kroc Center Youth Sports, Partnerships for Live, Abide and Nothing But Net, we are able to reach over 1,000 youth. Our summer Leadership Academy brings close to 75 youth together at the Kroc Center for a week-long leadership academy AT NO COST. Schools that participated last summer were Bennington Middle School, Beveridge Middle School, DC West Middle School, Elkhorn Public Schools, Gretna Middle School, La Vista Middle School, Louisville Public Schools, Nebraska City Middle School, Plattsmouth Middle School, Plattesview Middle School, Ralston Middle School, Weeping Water Middle School.
Event Details:
KCBS Certified Competition
Proclaimed a Nebraska State Championship
$250 entry fee – NO REFUNDS
$10,000 Total Purse
50 team competition limit
NO ELECTRICITY WILL BE PROVIDED
Tickets (4) per team to attend the Omaha Storm Chasers baseball game Friday night
Fireworks following the game
Set up, Friday, April 26, 2019 beginning at 8:00am (20×40 spots | no reserved spots, first come first basis)
Contact: Mary Hunziker, 402-894-3587 or mhunziker@werner.com
***NOTE: After you register and pay, you will be emailed a detailed form separately with a release/waiver liability form to be signed. 
*If you aren't able to participate but would like to make a donation, please visit www.playsmart.org/donate to support our cause.