PlaySmart New York beginnings go back to friendships founder Kevin Kavanagh made at Princeton University in the mid-1990s. Kevin and several other founders continued to keep the program alive during their early careers in NYC by working with Chelsea Piers to provide programs. When Kevin and his family moved to Rye, he and his wife, Amanda, started fundraising and looking for partnership opportunities for PlaySmart programs in the 'burbs. They hired a director and found Rye Country Day School to use and soon PlaySmart Academy launched in 2013.
PlaySmart is a national youth development organization that helps middle school children realize their academic and life potential through sports.
The PlaySmart Academy in Rye, NY is a 5-day local experience where children are exposed to various sports, guest speakers, life skills, and tons of fun!  The five fundamental pillars of PlaySmart: respect, hard work, honesty, sportsmanship, and teamwork, are woven and reinforced throughout each day.  Children in our programs are driven, responsible, want to learn and try new things, are interested in sports, and might not normally have the opportunity to participate in such activities.  Admission to our programs is needs based and free of charge.
In addition to the Academy, we offer other programs for the current eligible participants in an effort further our positive messages.
We partner with Next Level Day Camps and offer 10 scholarships based on student applications.
My Remarkable Self workshops help our children become successful socially, emotionally, and academically.
Winter 6-week swim clinics teach children the essential fundamentals of swimming as well as stroke development.
A partnership with the Carver Center in Port Chester offers a basketball instructional pilot program.
We also have offered other seminars such as nutrition, squash, and yoga and will continue to when possible.
Pillars 101 is based on the the five fundamental pillars that anchor the PlaySmart program. Lessons around respect, hard work, honesty, sportsmanship, and teamwork are interwoven into the sport of the day. Each afternoon the group enters into an interactive and engaging activity to help them further understand how these lessons they learn on the playing field translate to skills necessary for success not only on the field but also within their family system, the school community, and future endeavors.
RESPECT
Kids will learn how to tell their truth and be honest about who they are in fostering self respect because if they develop respect for themselves, this garners respect from others. We teach the kids to follow their passions (whether it be sports or others) to help strengthen their self respect. Kids will learn about boundary setting and the importance of listening to their inner voices when making decisions and choices. They will learn the vital skill of being compassionate and listening to others, to treat others as they would like to be treated. And also learn how to get help and support when being disrespected. They will understand that to spread respect is important because it is contagious and what you give you will get back in return. Campers are then assigned a project to work on to help further the understanding of the concept.
HARD WORK
Campers are asked to talk about someone in their lives who works hard and identify those qualities that go into being a hard worker. Campers will then watch a video about a former college sports athlete, Inky Johnson who suffered a life changing injury while playing football. While watching the video the kids are asked to take notes and following the film we discuss and map out Inky's path to recovery. They examine what it took in the way of hard work for this athlete to persevere not only to recover but to thrive in reaching his new goals.
HONESTY
Campers are broken into groups and each group is given a scenario in which kids are faced with decisions where honesty comes into play. They discuss the situation amongst themselves, come to a consensus, designate a speaker for their group, and present their take on the concept.
SPORTSMANSHIP
The rules of good sportsmanship are discussed:
Avoiding arguing- both with other teammates, as well as with opponents or officials
Giving everyone a chance to play
Playing fairly and following the rules
Respecting the other team including ending each game with a handshake
The importance of encouraging and supporting teammates whether it be on the field, in the classroom or in your community with friends and family.
Kids will watch clips of good and bad sportsmanship and process how they are demonstrating good sportsmanship at camp and beyond.
TEAMWORK
Campers will be given a common task that relies on teamwork to be completed.
The speaker series is one of the many special components of PlaySmart. Each day after lunch campers have the opportunity to hear from either current or former athletes, or those who work in sports related professions. Speakers share their experiences with sports and impart how those lessons they learned on the field have impacted their accomplish ments off the field in their personal and professional lives. These talks have served as a source of great inspiration for the kids as they incorporate the pillar of the day (Hard work, Teamwork, Honesty, Respect, Sportsmanship) into the talk.
Speakers talk for about 20 minutes and then open the forum to the campers giving them the unique opportunity to ask questions and form an open discussion about the athletes' experiences.
The Speaker Series takes place daily from 12:15pm-12:45pm.
Such speakers have included:
Michael Levine, Co-Head CAA Sports
Allan Houston, Retired NBA All-star
Emily Keenan Former Olympic Soccer player
Theresa Weatherspoon, Retired WNBA player
Trier Bryant- College Vollyball player
Chris Vasami, Retired Professional Baseball player
Luis Lopez, Retired Profesional Baseball Player
Kamiko Williams, WNBA Player
Noga Ruttenberg, Iron Man Participant
Participation in sports has significant positive impacts on children. It helps their physical and mental development, improves their self-esteem, and helps them grow into productive members of their communities. We are honored to help them succeed on and off the field!
David Wright, Chairman
KEVIN KAVANAGH

Kevin is a native of Staten Island, New York. A three-sport standout at Regis High School in Manhattan, Kevin went on to become a four-year member of the varsity soccer squad at Princeton, while majoring in Civil Engineering and Architecture. After a stint in investment banking, Kevin completed the Masters in Business Administration program at the Amos Tuck School at Dartmouth College in 1997. After Tuck, Kevin returned to New York City to work as an equity derivatives trader at Lehman Brothers. In May of 2000, Kevin joined Taconic Capital Advisors, a NYC-based hedge fund where he is currently a Principal and Head of Trading. Kevin married his wife, Amanda, in the fall of 2000 and the couple currently resides in Rye, New York, with their four daughters, Julia, Elizabeth, Claire and Kaitlin. Kevin can be reached at Kevin@playsmart.org.

DEBBIE COHEN

Debbie coordinates PlaySmart's summer program in the New York area. With a strong background in education and summer camp experience, she brings a knowledgeable enthusiasm to PlaySmart. Currently, Debbie is the Nursery School Director of a JCC and its summer camp program. Prior to this role, she worked as a preschool teacher and has taught at a private school in Manhattan for children with learning differences. Additionally, Debbie worked as a Program Coordinator for a sleep away camp in the Poconos. Debbie holds a degree in psychology from The Ohio State University and an MS in special education from Hunter College. She currently resides in Rye, NY, with her three children. She can be contacted at debbie@playsmart.org.

JENNIFER REISNER, MSW, LCSW

I have been with PlaySmart since it started in 2013. I am a Clinical Social Worker and received my Masters of Social Work from the University of Pennsylvania. Over the last 15 years I have been in private practice working with adolescents and adults struggling with the complexities and challenges in both in school, in their relationships, those coping with chronic mental and physical illnesses, addiction and trauma.

I thoroughly enjoy my time at PlaySmart where I have had the opportunity to work with such terrific kids utilizing a program I designed to reinforce the pillars upon which PlaySmart is based: Honesty, Hard Work, Respect (for themselves and others), Teamwork and Sportsmanship. The kids and I work interactively to demonstrate how those important lessons they learn on the playing field translate to skills needed for success within the family system, the school community and future endeavors.

AMANDA KAVANAGH

Amanda is primarily responsible for fundraising and marketing for PlaySmart. Amanda went to undergrad at Trinity College in Hartford, CT and has an MBA from The Tuck School of Business at Dartmouth in NH (where she met her husband Kevin). She worked in Advertising and Strategic Planning for entertainment companies for 10 years before deciding to become a full time Mom to their four daughters.
NEXT LEVEL DAY CAMPS

We offer 10 scholarships based on student applications.
SWIM CLINIC

Winter 6 week clinics teach children the essential fundamentals of swimming as well as stroke development.
CARVER CENTER PARTNERSHIP

Our partnership with the Carver Center in Port Chester offers a basketball instructional pilot program.  We also offer seminars such as nutrition, squash, and yoga.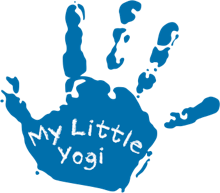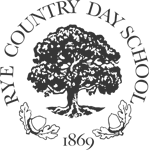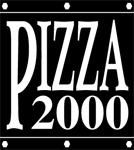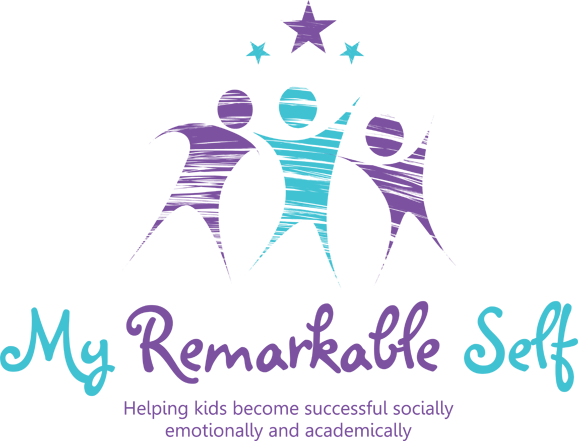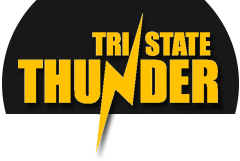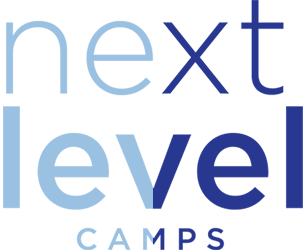 CONTACT US & QUICK DOWNLOADS
Download forms, flyers and application in pdf format.  If you have a question or need to contact us please complete the form below and we will respond as soon as possible.